Phonak Hearing Aid
Phonak is a global provider of hearing solutions. Through their extensive network of international subsidiaries and distributors, they are represented in over 100 countries. We are a leading supplier & dealer of Phonak Hearing Aids. We have a range of Phonak hearing aids available at Best Hearing Clinics.
Proven Paradise performance
The world's first waterproof* rechargeable hearing aid, Audéo Life combines the hearing performance of Audéo Paradise with a robust new housing that provides additional protection from water and sweat.
Audéo Life delivers crisp natural sound1 and is capable being submerged in up to 50cm or 1.64 feet of fresh, pool or salt water. Be reassured you can live life to the fullest with Audéo Life.
Audéo Life delivers crisp natural sound1 and is capable being submerged in up to 50cm or 1.64 feet of fresh, pool or salt water. Be reassured you can live life to the fullest with Audéo Life.
Audeo Life highlights
Waterproof
Sweatproof
Health data tracking**
Rechargeable
Crisp natural sound1
Empowering smart apps
Universal connectivity to smartphones, TV, Roger and more
Multiple Bluetooth® connections
Tap Control for easy access to Bluetooth capabilities
Phonak Charger Case Go™
The Phonak Charger Case Go is ideal for people who want to charge their hearing aids on the move. This inductive charger is exclusively designed for Audéo Life. Featuring an internal battery, it can fully charge the hearing aids up to 3 times on a single charge and is easy to use.
Health data tracking**
With Audéo Life, you will also have access to key health performance indicators, such as step count and activity levels, enabling you to set health goals and achieve an improved sense of well-being.
Phonak Naida
Phonak Naida is the world's most trusted power hearing aid. Since the launch of Phonak's first power hearing aid in 1978, Phonak have continuously created hearing solutions, designed to bring people with a severe to profound hearing loss closer to the beauty of sound.
Phonak has all the latest hearing aids Devices with features like 100% invisible, Rechargeable on the Go, Smart connectivity with Smartphones and TV, Personalized Noise Canceling, Natural sound, Brilliant speech understanding. Motion sensors and directional Microphone etc.
Phonak Audeo
Phonak's comprehensive Audeo Receiver-in-Canal (RIC) hearing aid portfolio, including rechargeable and direct streaming models, is designed to simplify your life while providing an exceptional hearing experience. Phonak Audéo focuses on what you expect from a first-class hearing aid – a clear, rich sound experience, with modern technology. With an active lifestyle, you require hearing aids that can automatically keep up with you.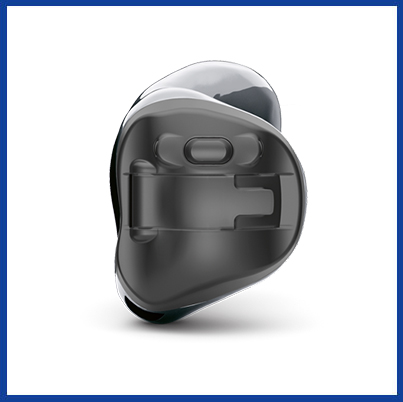 Phonak Virto
Phonak Virto custom hearing aids are individually crafted to fit perfectly into your ear canal, providing ultimate discretion and comfort to your everyday hearing needs. Phonak Virto hearing aids adapt automatically and seamlessly to provide premium hearing performance in every listening situation, and being discreet and compact, you won't even realise that you're wearing hearing aids, nor will anyone else.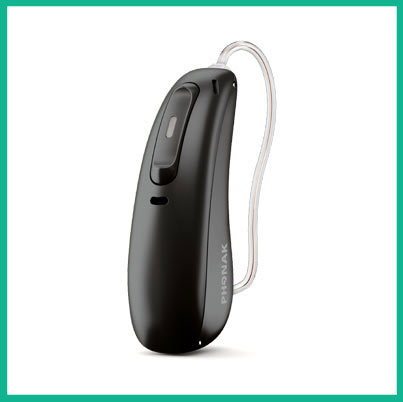 Phonak Audéo™ Paradise
Comprised of all-new hardware, Audéo Paradise excels in hearing performance and hosts several elevated features. A hearing aid that delivers an unrivalled* hearing experience with crisp natural sound, brilliant speech understanding, personalized noise cancelling, voice assistant with a tap, connects to smartphones, TV and empowering smart apps
Phonak Virto™ Marvel
Custom hearing aid now also available in stylish black finish with direct connectivity and hands-free calls, clear, rich sound Customized with over 1600 data points Biometric Calibration takes your individual ear anatomy into account. Each Virto hearing aid is then custom-made to provide a perfect and discreet fit and high wearing comfort.
Phonak Naída™ Marvel
The hearing aid with powerful, rich sound featuring hands-free calls, Bluetooth® streaming and maximum reliability. Enjoy better speech understanding in noise and over distance with Roger1, and less listening effort in noise. Naída is the most trusted power hearing aid3 with IP68 rated water and dust resistance.